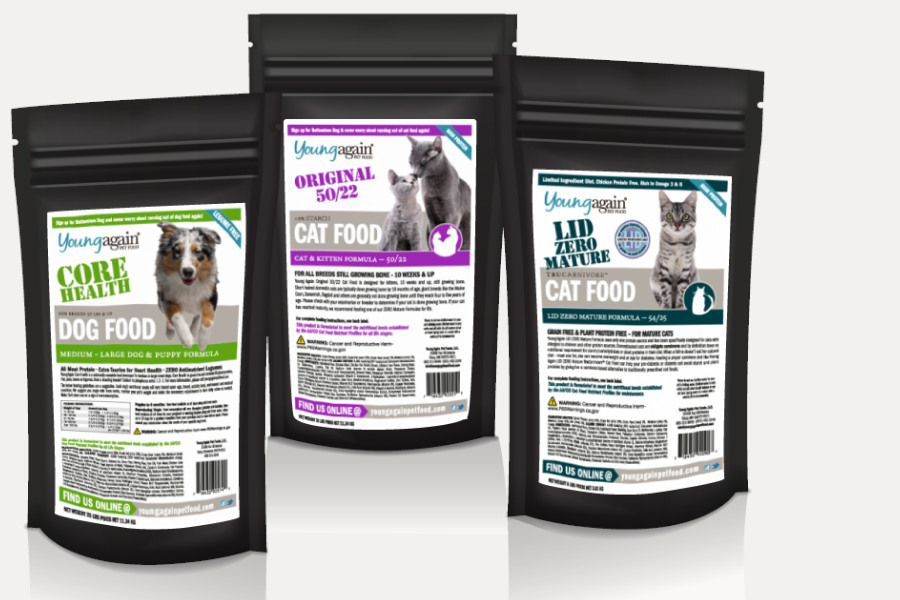 SHELF LIFE
Young Again Pet Foods and treats have an 18-month shelf life. Our raw premixes and supplements have 12-month shelf life. Every package we ship is fresh and is stamped with a BEST BY date. We cannot guarantee the nutritional quality of our products after the BEST BY date. We cannot accept returns on expired food.
Young Again foods are packed in high-quality, thick foil bags that keep it fresh and protected from light. It is important to note that our food should be stored in its original resealable bag (25 lb. bags do not include a zip seal). If you choose to transfer your pet food to another container, make sure it has been thoroughly cleaned and is free of any old oils. These can cause your new food to become rancid and inedible for your pet.
Not all bags will be brick like. If you receive a bag that isn't stiff like a brick, it means the food was packaged at a cooler temperature and is still the same great quality.